COREvsFURY raises 1,070USD for PHR.org & NAACP.org
Posted by EQNX Gaming on
On Saturday, July 25, EQNX hosted COREvsFURY, a 5v5 regional battle between teammates Cuddle_Core and Joey Fury. Both players assembled all-star squads to play for their region and individual charities. For Cuddle_Core, she picked the NAACP Foundation for the Midwest. Joey chose Physicians for Human Rights for the East Coast. Reepal "Rip" Parbhoo joined the show as main host and commentator. 
Joey explained why he chose PHR, "I have been significantly moved and inspired by the mission of this organization. Physicians for Human Rights is dedicated to the paramount task of providing justice and accountability for crimes against humanity that occur throughout the world. Physicians and scientists at this organization document forensic evidence connected to human rights abuses and acquire testimony from victims. This evidence has been used to convict individuals guilty of war crimes and to assist many refugees in obtaining asylum.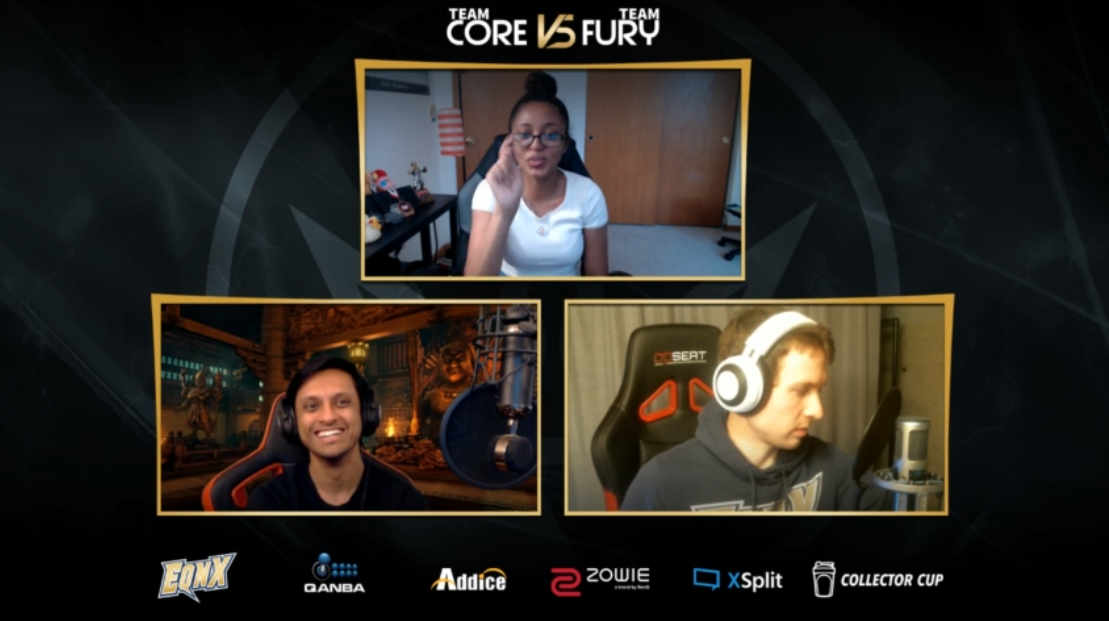 PHR's commitments are far-reaching and impactful. It is a joint-recipient of the 1997 Nobel Peace Prize for its campaign to ban land mines, and is also active in efforts to improve conditions for detained immigrants and to provide medical services to victims of sexual violence."
Team Core (Midwest)
Team Fury (East Coast)
To catch all the action from COREvsFURY, check out the raw VOD below:







Thanks to the generosity and passion of the Fighting Game Community, we raised 1070.00USD for Physicians for Human Rights and the NAACP Foundation, exceeding our goal by 70USD. Stretch goals included a Captain's Battle (1000USD) between Cuddle_Core and Joey Fury. Our friends over at Collector Cup also provided SFV edition Cups for lucky stream viewers.

Official Matcherino page
---
Share this post
---
---
---
0 comment