Cuddle_Core on XO Academy, Coaching, and Tekken 7 with Tamara4Lyfe
Posted by Tanner Hinders on


Any player that sees the name Cuddle_Core as their next match in bracket can expect anything but cuddles. During the lifespan of Tekken 7, Jeannail "Cuddle_Core" Carter has consistently proven herself as one of the top players in the world. To add to an already impressive list of accomplishments, Cuddle has added coaching to the list.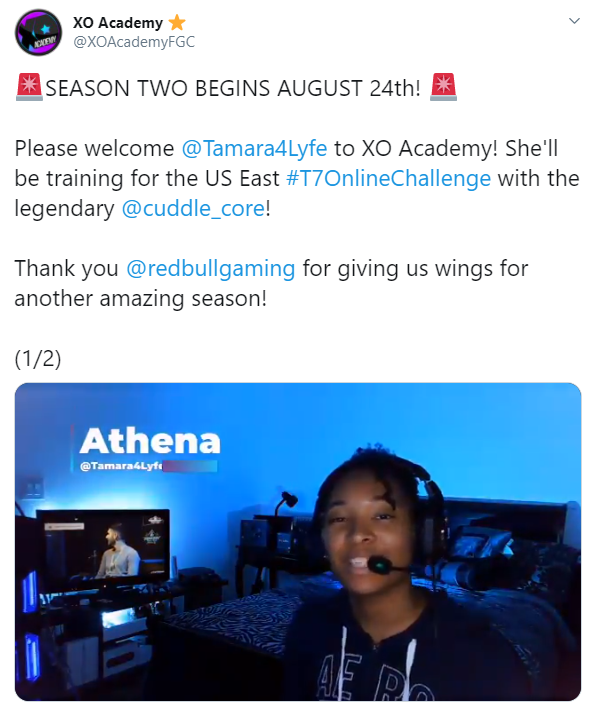 In August, XO Academy announced their newest player and coach, Athena (@Tamara4Lyfe) and Cuddle_Core, as part of Season Two with the pair starting work together on August 24th with Cuddle excited to give back to the community and empower women in the FGC.

Cuddle said, "I get to give towards a specific demographic in the community, women. The community can be very stressful to get into as a woman, because of gatekeeping. With XO Academy, the org and their staff serve as a safe space for women to take their competition to the next level.

I am contributing to normalizing women being respected in this space. Being a teacher has taught me that there's no perfect way to teach. [It means] I have reached a certain level of experience. That experience makes what I know very valuable to the upcoming gen of players, and specifically female competitors." 
Athena is a Heihachi Mishima main and a Twitch affiliate focused on improving as a competitive Tekken 7 player. She admits to being largely inspired by her XO Academy coach. Athena said:
"The most important thing about getting to know and learn from Cuddle_Core is that she's someone who has turned her hard work into her craft. It's done nothing more than inspired me to figure out who I want to be and stick with it throughout my journey as a Tekken player."
When asked about Athena, Cuddle_Core glowed proudly, noting Athena standing her ground against other top competitors and how Athena is helping Cuddle grow herself:
"Athena has a strong resolve and a passionate heart. Teaching Athena, it's a bond, a trusted connection. She knows I'm there for her and I have her best interest. I used to think I would be a terrible teacher because I was still getting taught myself. But you can still be learning and be someone's teacher."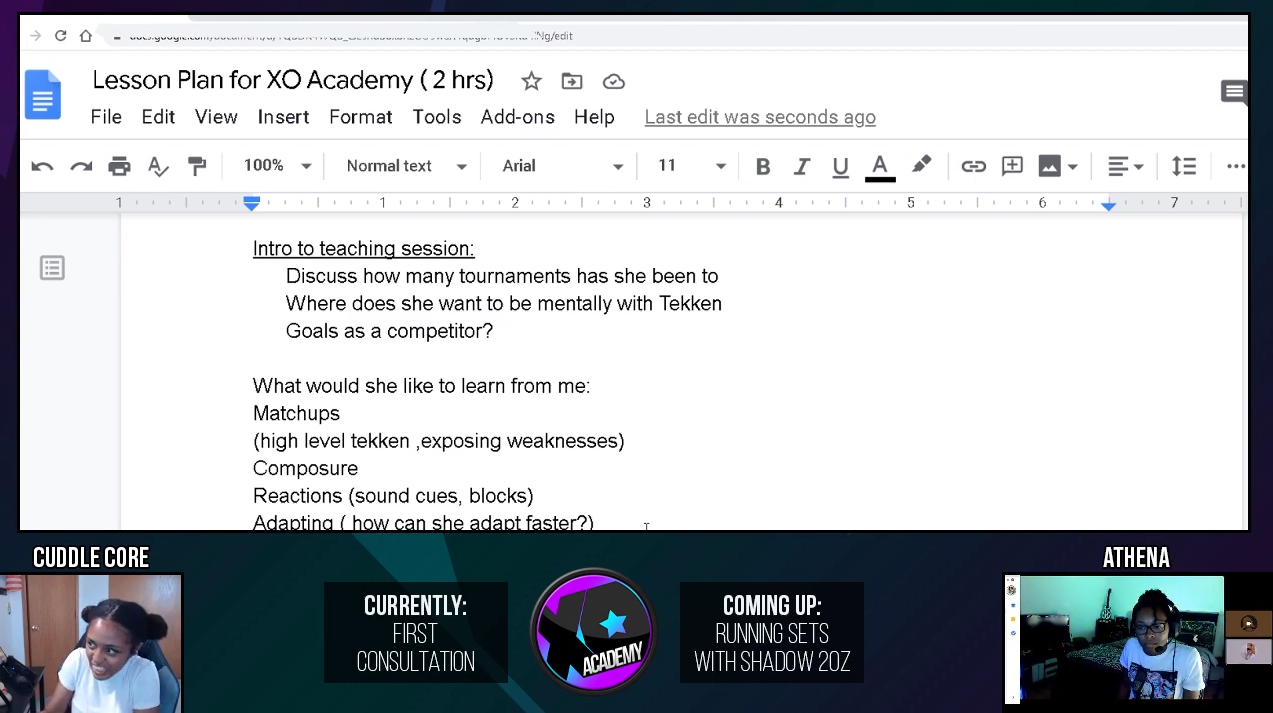 Cuddle continued, "I love how Athena takes notes and is honest about the things that she wants to grow from. She never makes excuses for ANYTHING. She is dedicated to being a strong player. Having a student who already knows so much about the game, who comes into practice mode with me to discuss the small things, is a delight.

That's the making of a true top player. What makes this even more amazing is that she represents Black women, who are phenomenal competitive players."
XO Academy's main focus is helping women in the FGC take their game and name to the next level. In addition to competition, the program also guides students in broadcasting, streaming, content creation, branding and marketing, and even physical therapy.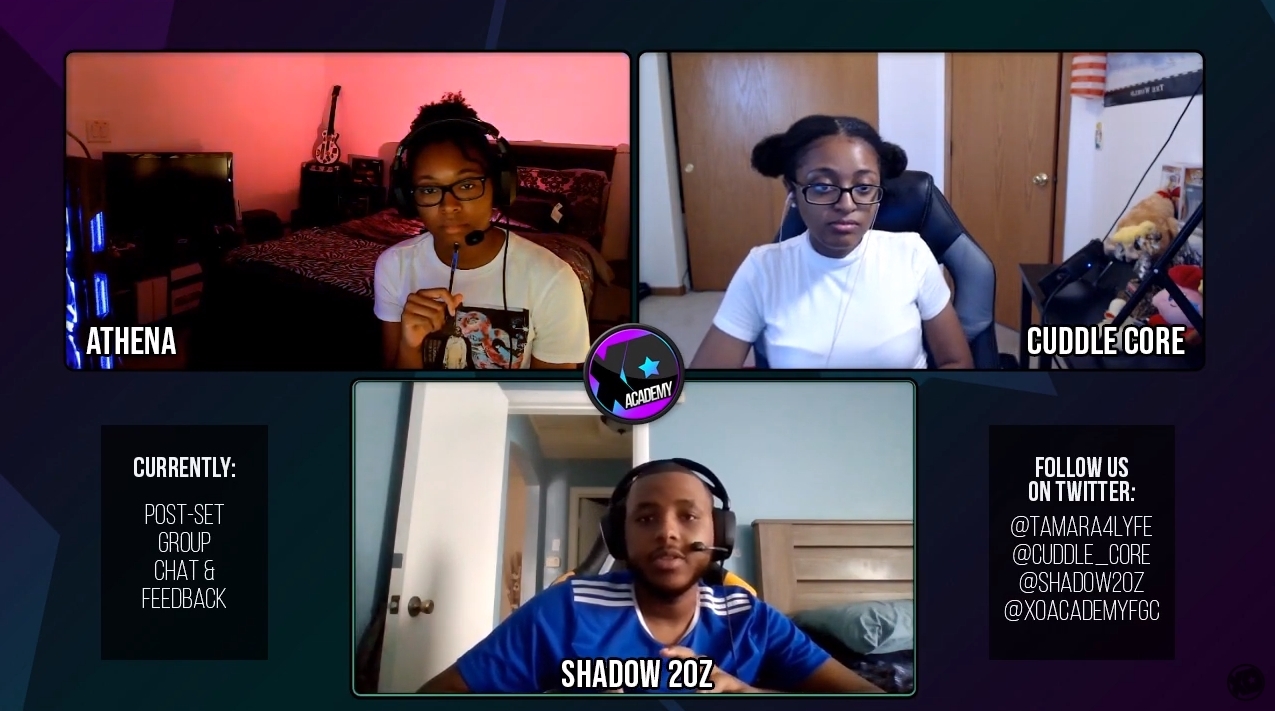 By connecting passionate players with coaches, XO Academy allows students the freedom to climb in competitive rankings and gain valuable experience from industry professionals. EQNX members Romanova and Phantom Miria are both XO Academy alumni, practicing Dragon Ball FighterZ and Street Fighter V respectively. Persia, founder of XO Academy, said: 
"It has been absolutely amazing watching Cuddle_Core and Athena work together. The energy, positivity, and knowledge that Cuddle_Core brings to XO Academy is a reflection of our passion to make a difference for women in our scene. And we're only in our 2nd week! I can't thank Cuddle_Core enough for her amazing work, her undying support, and for helping us all remember how fun it can be to learn and grow together."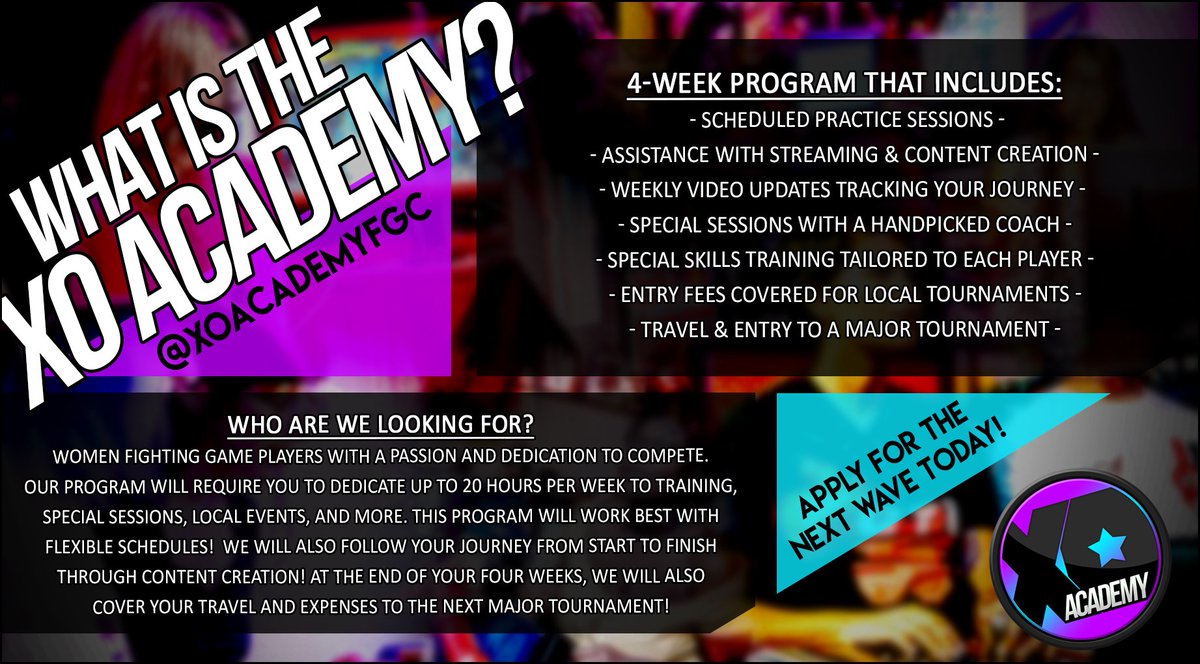 Athena will be competing in the Tekken 7 Online Challenge NA East to showcase some of the skills she has learned working with Cuddle_Core and XO Academy. Make sure to watch the event and cheer her on this weekend on twitch.tv/tekken!

Important Links:

---
Share this post
---
---
---
0 comment