Raising Money for Charity
Posted by Tanner Hinders on
There are many ways to show support and solidarity for a good cause, whether it's giving a donation or wearing a reminder ribbon. Over the past few weeks, our EQNX streamers have been hard at work raising money for #BlackLivesMatter and Pride charities. Romanova, SMGxPrincess, Keekeexbabyy, and JunaeBenne all chose their individual charities and rallied support from our team and their communities.
SMGxPrincess decided to fundraise for I Need Diverse Games, an initiative seeking to better diversify all aspects of gaming. SMGxPrincess set a starting goal of $200 with incentives including consuming an ounce of hot sauce. After hitting the goal, and subsequently dealing with the hot sauce, she matched the total donation bringing the final count to $400 towards I Need Diverse Games.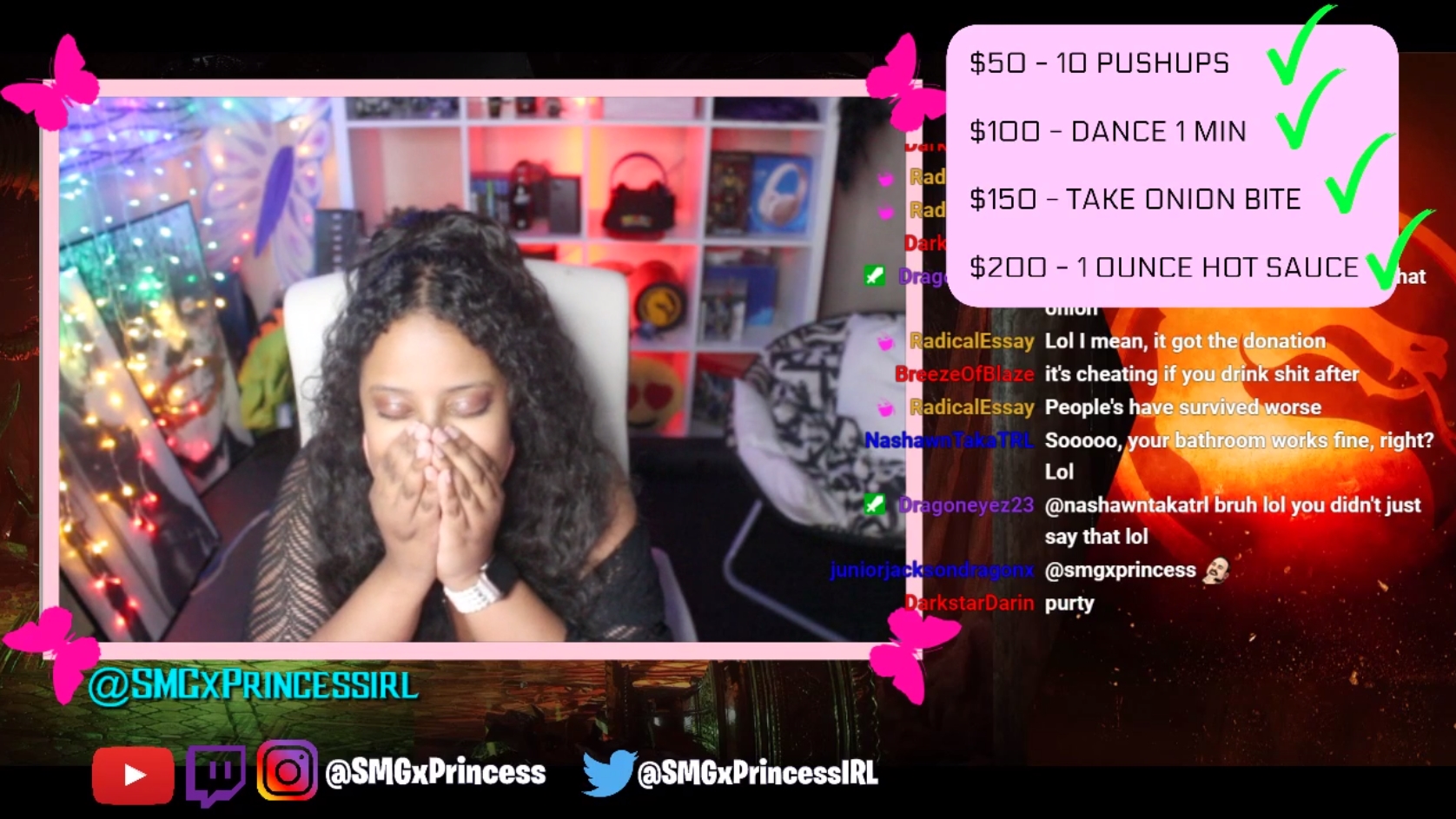 SMGxPRINCESS said,
"I chose I Need Diverse Games because their whole mission is to help bring more diversity to gaming, which I think is extremely important for individuals of ethnic backgrounds, different genders, and marginalized groups. My stream went very well and I achieved (and matched) my donation goal within 3 hours. The stream ended with me taking a bite out of an onion and drinking an ounce of hot sauce, but it was all for a good cause, so it doesn't bother me one bit."
Met my donation goal on Twitch last night even tho I lost my front page spot 😭, but I'm still SUFFERING bcz of that 1oz hot sauce 😭 All for a good cause tho hehe

tysm❤️ I'll be matching it and sending $400 to 'I Need Diverse Games'#BlackLivesMatter #Diversity @INeedDivGms pic.twitter.com/tjHnKnkkIF

— EQNX | Ana ● (@SMGxPrincessirl) June 20, 2020
Keekeexbabyy took to the front page of Twitch to raise money for Color of Change, the nation's largest online racial justice organization leading campaigns building real power for Black communities.


Keekee said, 
"I am not only using my platform to educate but to also bring awareness to a lot of struggles or things black people go through; on a daily basis of their lives or what they have experienced. I am also raising funds for the Color of Change which is a nonprofit civil rights advocacy organization.

This is really important to me because a lot of people like to think that racism is gone all because a few laws were passed but it lives on in a lot of people. I myself have been a victim many times of racism and have seen friends & family go through it as well.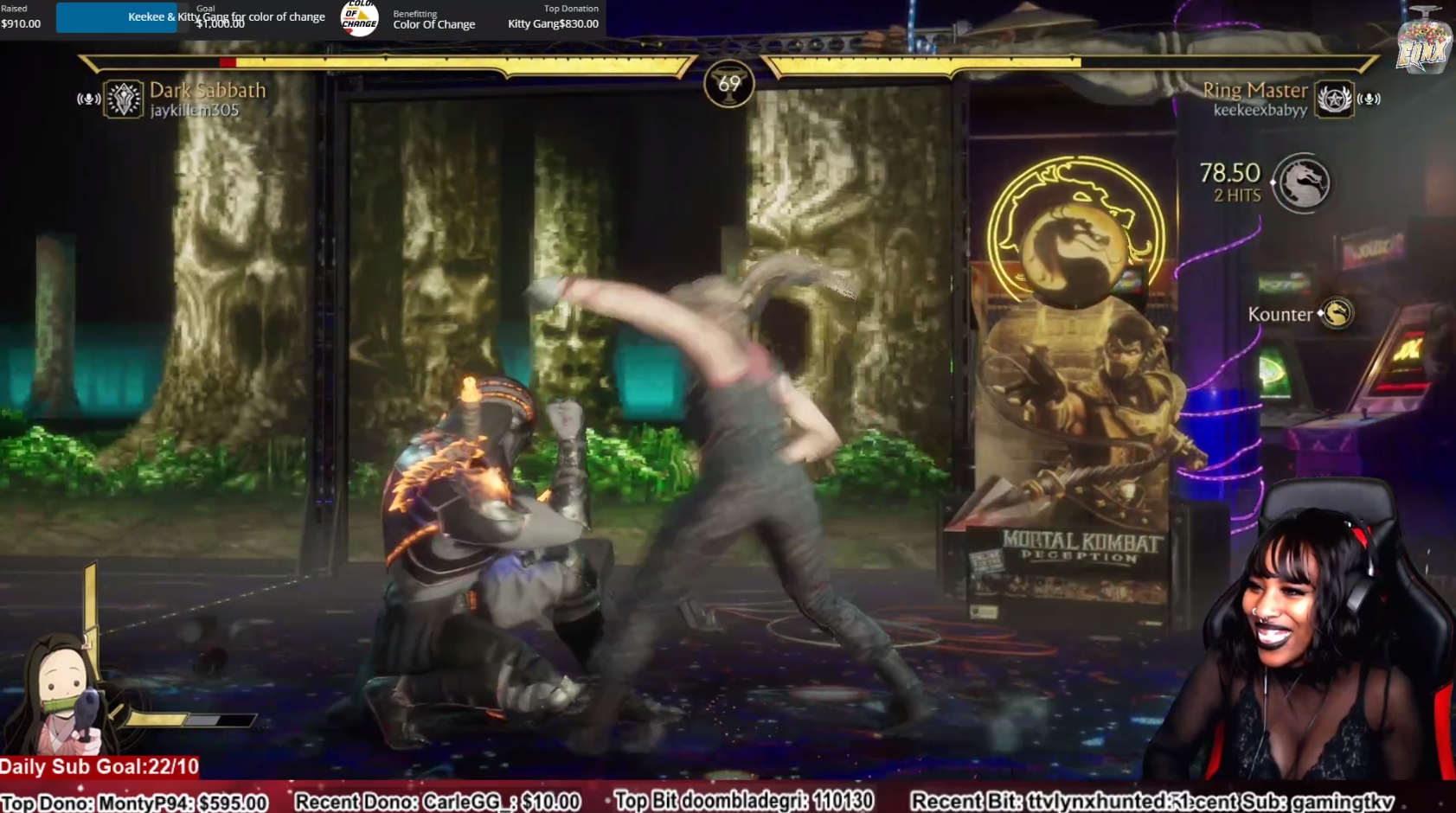 It is important to me to use my platform, my voice, and any other means to make a change. A lot of us are really tired of racist things along with other things being allowed within a lot of spaces & it being turned a blind eye to.As a content creator, I have had hate raids or people come into my chat back to back with racist comments or uncalled me being called ugly because I am black which is not okay. We need to come together to make a change.
"
During her first charity stream under the EQNX banner, Keekee and her community raised $830 for charity. However, the good deeds didn't stop there. Keekee continued to stream for Color of Change, harnessing the power of her community to raise $950. She is still currently raising money here. 
Sorry I am so late with posting this I was trying to decide where to put the funds we raised as a community for #BlackLivesMattters & finally decided with help of friends to put it into the @ColorOfChange here is proof of all the funds we raised as a community going to the cause pic.twitter.com/ipffMvR1k7

— EQNX Keekee🏳️‍🌈 BLM (@keekeexbabyy) June 12, 2020


On June 19th, Romanova hit the ground running with BE GREAT! BATTLE HATE!, her special event to raise money for the Marsha P. Johnson Institute, a foundation fighting for the rights of Black transgender people.


Before
the event
, Romanova said, 
"Black Lives need to matter to everyone and the same with Black Trans Lives.  When my employer told us they would be matching up to $1,000 in donations I started to look for a charity that could represent both of these.  Thank you to my friend Amanda Steven's suggestion, I went with the Marsha P. Johnson Institute.  This charity works for Black Trans people with helping employ, launch winning initiatives, and so much more for them.  Find out more here https://marshap.org/.  I hope you will join me for this charity stream, and I would also like to take this stream to uplift any Black and/or Trans voices in the community during the time on stream as well. Thank you. #BlackTranslivesMatter"
Romanova's donation incentives included playing games of SMITE, first-to-five sets in Dragonball FighterZ, and giveaways throughout the stream. This helped Romanova reach her $1000 goal, which was matched by her work company. In the end, she raised a total of
$2,155 for the Marsha P. Johnson Institute
. 
Today was a humbling day.

On #JUNETEENTH2020 we raised $1,155 for @MPJInstitute and with my company matching $1000 - That's $2,155!

We have a beautiful community fighting against bigotry and hate. Thank you everyone who contributed towards this. #BlackTransLivesMatter pic.twitter.com/XCDI6BVQrW

— EQNX | Romanova (Android 18 irl) (@ATLRomanova) June 20, 2020
Junae Benne started a three-day charity marathon on July 1 in support of the Chicago Community Bond Fund. Rallying under Black Gamers for Black Lives, Junae brought in multiple other Black streamers to help her raise money including Kevin Fair, ThaGuyver, Pretty Brown & Nerdy, AStylishJedi, keekeexbabyy, and SMGxPrincess. The streams also began with memorials for those that died as a result of police brutality or hate crimes. Junae set a goal to raise $200 and exceeded that goal by raising $240.

Junae said, "My motivation for doing this is to continue the BLM movement and awareness in my own way. I have been live-streaming the names of people who have died because of hate crimes and police brutality. I wanted to raise and give more money than I have been. Specifically giving money to a Chicago organization because this is my city."
😲Guess who exceeded their charity goal!?! WE DID! 🤯Thank yall so freaking much! 🥳🥳This was an amazing experience 😍😍😍🥰🥰🥰 S/O to @Kfair_IPG, @PBNtweets, @ThaGUYVER, @AStylishJedi, @keekeexbabyy, & @SMGxPrincessirl 🖤🖤🖤🖤🖤🖤🖤 pic.twitter.com/kbMkCZX4fJ

— EQNX | Junae Benne (@JunaeBenne) July 4, 2020
---
Share this post
---
---
---
0 comment